I've been eyeing these tasty red, white, and blue themed snacks for our Independence Day celebration. In addition to July Fourth, this week we celebrate our seventh wedding anniversary and David's birthday! Should be a busy and fun Fourth of July.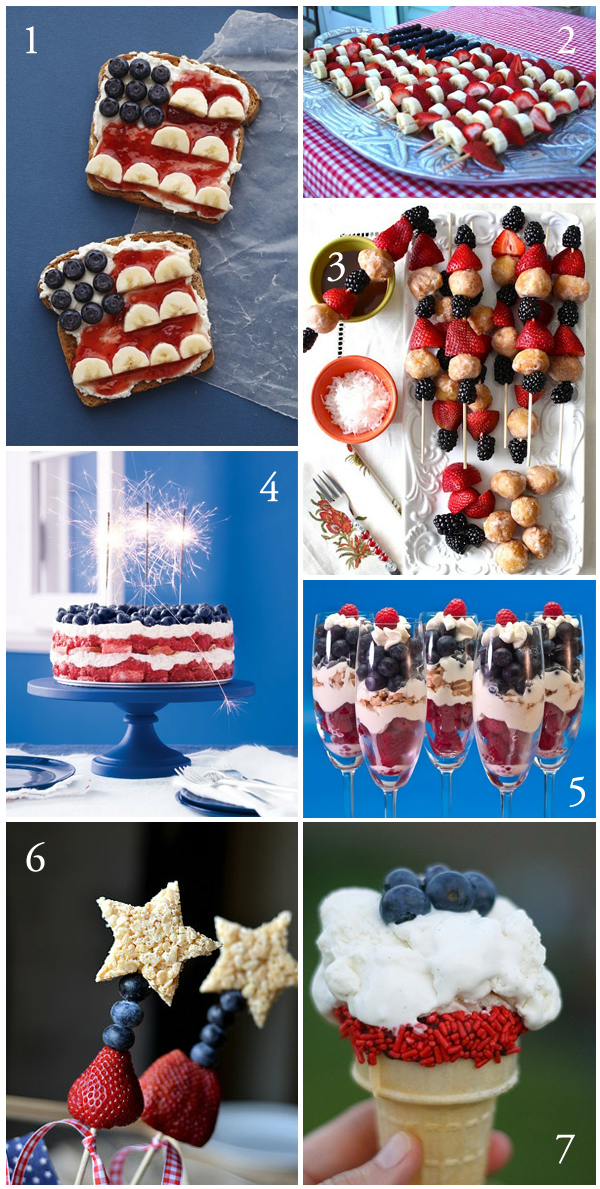 Featured above:
1. A healthful Fourth of July breakfast of toast with berry jam, blueberries and bananas (link/pin)
2. Flag fruit kabobs (link/pin)
3. Red, white, and blue donut hole breakfast skewers (link/pin)
4. Red, white, and blue berry trifle (link/pin)
5. Red, White and Blueberry Parfait for the 4th of July (link/pin)
6. Rice Krispy Treat Sparklers (link/pin)
7. 4th of July ice cream cone topped with blueberries and red sprinkles (pin)
View these and many other July Fourth pins, including several fantastic Independence Day kids craft activities, on my Summer Holiday Inspiration Pinterest board.
(images obtained via Pinterest)