We're restoring a family heirloom, the dollhouse made for my husband's grandmother when she was a little girl. Click here to see all the posts about our Dollhouse Redux Project.
David's been busy painting the dollhouse using Mythic zero-voc paint:
While the paint is drying, I thought I'd share some more fun dollhouse decorating ideas. Here are some DIY ideas that I find particularly inspiring: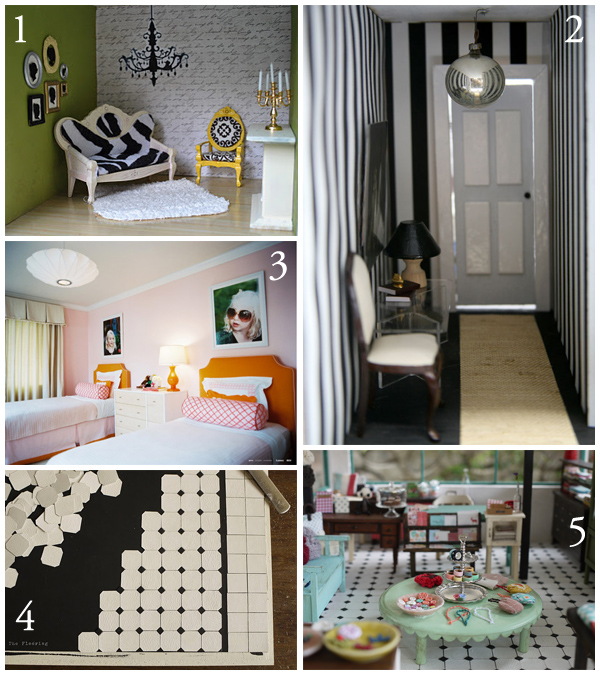 Featured above:
1. HeyDay Living Dollhouse
I love the craft papered walls contrasted with the bright green paint, those framed little craft silhouette stickers and how she printed out the image of a chandelier from the internet and glued it to the wall. Brilliant!
2. Lonny Dollhouse
Elegant painted stripes. Couldn't be much easier than that!
3. Lonny Magazine Feature
This particular photograph isn't of a dollhouse, but a little girls room. I think giant, over-sized photographs of our daughter above a bed would be such fun in her dollhouse!
4 and 5. Atelier Dollhouse Project
Look at this intricate faux tile floor made with textured cardstock and paint! Love the finished product. Now would I have patience to work on that particular project? Maybe our daughter would. LOL!
(images obtained via Pinterest)