Right now I'm trying to resist buying these lovely purple items: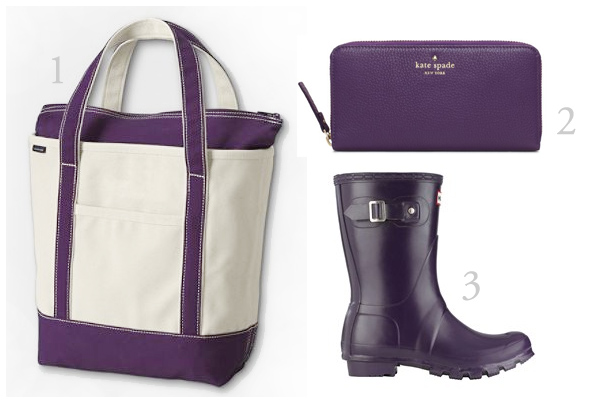 1. Land's End Natural Zip Top Canvas Tote Bag for beach excursions, road trips, and weekly visits to the library.
2. Kate Spade Continental Wallet might actually hold everything. Maybe.
3. Hunter Original Short Boots as we head into the rainy season and I need some sort of foot protection.
I could almost justify each of these purchases.
In the meantime I'll use my purple Baggu reusable bags and relish the purple that's everywhere in our house.
Okay, I might splurge and buy myself the Land's End bag. After all, I have a 25% off coupon and it's already on sale. How can I resist?!