Remember that beautiful holiday wreath made out of an embroidery hoop and clothespins? I finally made it.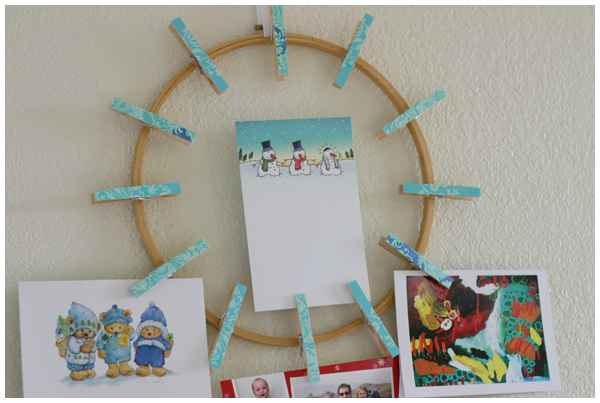 Simple, easy, fun! I used pictures of our Amy Butler designed, non-toxic laminated cotton tablecloth to glue on the clothespins (so we could use the wreath year round to hold pictures and cards).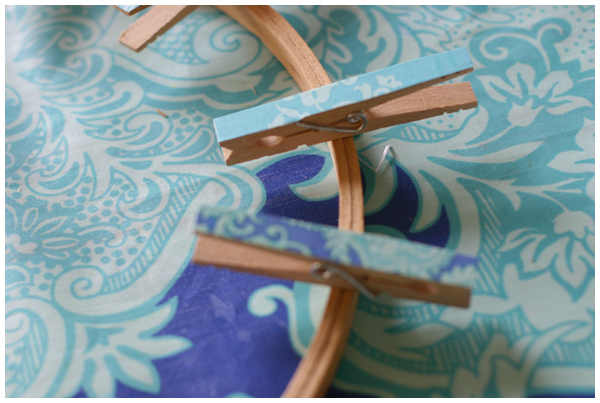 The toddler helped with the gluing of the paper to the clothespins. I hot glued them on to the hoop. We hung it with a push pin.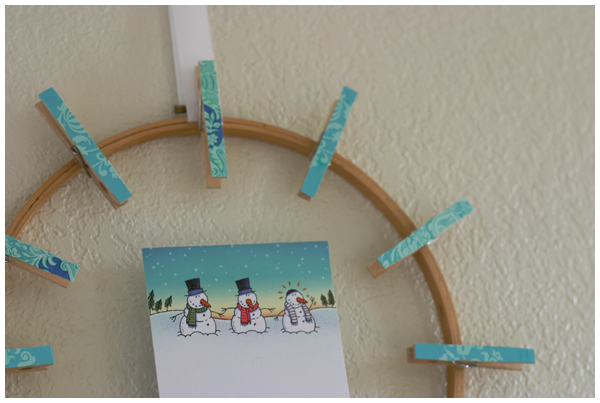 The whole thing cost about $3.50 since most of the supplies came from our local craft resale shop (in brand new condition). I'd like to think that you'd never guess that by looking at it. It certainly doesn't look expensive, but I hope it doesn't look that cheap either. Besides, it was made with love!
The project couldn't have been easier and I love the look of it. Thanks to Kathleen for the inspiration and tutorial. Now it's your turn to try it!