I love the idea of oil cloth, but hate that it's made out of PVC (polyvinyl chloride). So I've never bought any. And my table looks like this: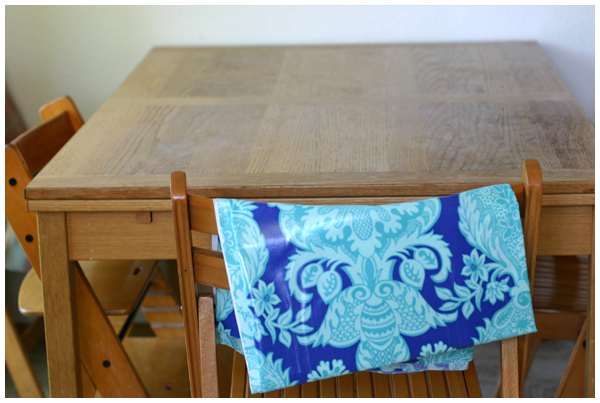 Terrible, right?!
I've been trying to figure out a reusable, washable, and easily wipeable tablecloth for craft projects.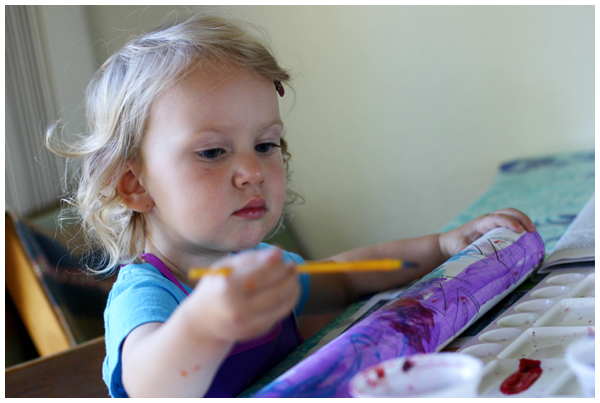 Enter laminated cotton. It's fabric that is laminated with a polyurethane coating, rather than made out of vinyl or PVC. It's also free of phthalates and BPA!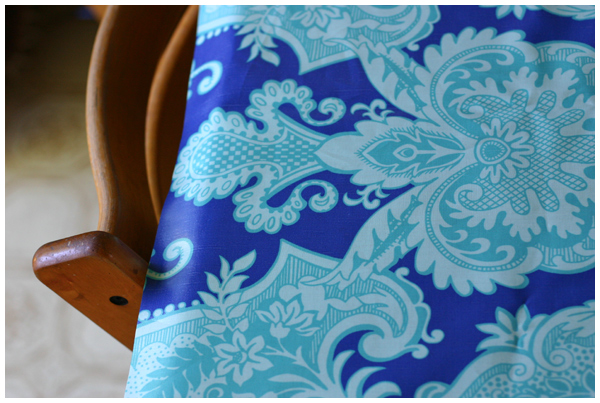 Thanks to the brilliance of Amy Butler designed fabric, it's gorgeous too!
I ordered one yard and it fits our table perfectly.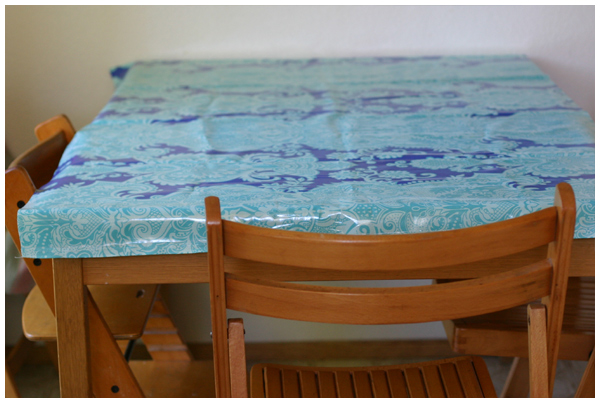 Now I just need to order two more yards to use when company come over. :)
Lean more about laminated cotton here.